Brixmor Property Group
PopStats Helps Brixmor Lease Millions of Square Feet
Brixmor Property Group
PopStats Helps Brixmore Lease Millions of Square Feet
Not only does Brixmor use PopStats data, but also the firm has invested in three other products in the PopStats data suite: STI: Market Outlook, STI: Spending Patterns, and STI: WorkPlace. 
After years of successfully executing real estate leasing, acquisitions, and development projects across the country without a dedicated market research department, in 2014 Brixmor decided to expand its research capabilities to help drive leasing efforts at its centers.
The first step in its expansion was hiring a Director of Research. Brixmor found the perfect candidate in David Spawn. Brixmor, in turn, found the right demographic data when they selected Trade Area Systems to execute its market analysis using STI: PopStats.
We needed to hit the ground running in order to demonstrate the value in our new operation. PopStats allowed us to move quickly," said David. "Today Brixmor uses PopStats on most of its projects."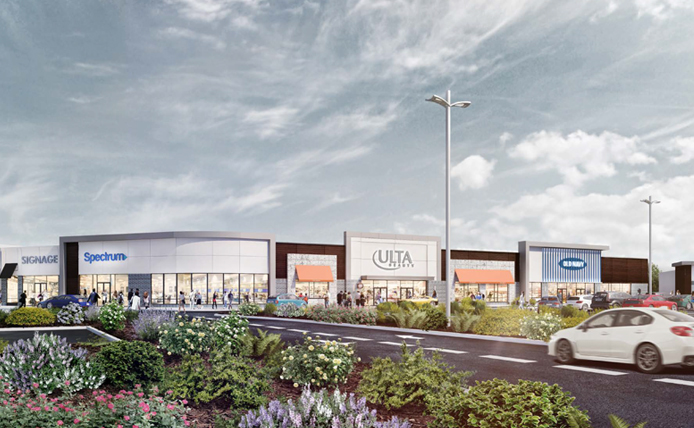 Supporting Sales with Data Options
As a real estate investment trust (REIT), Brixmor owns and operates a high-quality, national portfolio of open-air shopping centers. Its 400-plus retail centers comprise approximately 73 million square feet of prime retail space in established trade areas.
The company strives to own and operate shopping centers that reflect Brixmor's vision "to be the center of the communities we serve." Those communities are home to a diverse mix of national, regional, and local retailers — including The TJX Companies, The Kroger Co., Publix Super Markets, Wal-Mart, Ross Stores, and L.A. Fitness.
Before the new research department could prove its overall success, it educated the company's team members in a series of education sessions on how to use and maximize the impact of the new market research tools. In addition to the leasing team of 65-plus agents located in NYC and 10 regional offices, other internal clients included Brixmor's acquisition and disposition team.
Market Outlook: A Popular Dataset
"Among all of the data variables we now offer our agents in the PopStat suite, Market Outlook's gap analysis has proven to be many agents' favorite data," noted David. "With this data, they can show prospective tenants what the market potential is and what the gaps are in consumer spending in those areas."
Retailers can leverage the Market Outlook insight to rent space in one of the company's properties and begin meeting the existing consumer demand with their products and services.
"When our agents share insights beyond population counts and other demographic data, such as the gap between consumer demand and spending in everything from home furnishings to apparel to groceries, it makes a huge impression," explains David. "Needless to say, Market Outlook has been a big hit in our company."
Spending Patterns is a Huge Asset
Spending Patterns has also been a huge asset to the real estate leasing processing, added David. "Even if the population count is on the low end and we can't show the potential client a huge supply and demand gap, we may be able to show them that consumers are still spending a lot in a particular sector. That kind of data makes a great story as well.
"Our access to such a robust variety of datasets gives us a wide range of data to pull from when our agents are in the midst of real estate negotiations," notes David. "There may be more than one way to demonstrate the potential value of a single property, and we want to be able to give them all of the tools in the toolbox."
Brixmor's addition of market research to its internal operations is paying off and helping the firm meet its mission: To be the center of its communities by matching vibrant retail to local culture and needs. Market research is helping the company meet and exceed its business goals.
Want to utilize our different datasets to optimize your investment? Contact us for free samples1