16th Annual PopStats Research Conference – April 12th-14th
Registration Now Open!
Date
The PopStats conference is back April 12th-14th, 2023. 
Location  
We will be holding the conference in the heart of downtown Austin. 
The Stephen F Austin Royal Sonesta Hotel
701 Congress Ave, Austin, TX 78701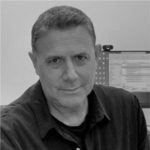 John Cirillo, Director of Real Estate, Rent-A-Center
About: John is an accomplished international strategist with a track record of successfully leading real estate, development, and analytic teams for retailers, restaurants, and banks. He has a keen eye for identifying changes in consumer behavior and rethinking store formats and location strategies to match these shifts. John is also skilled at creating seamless, 360-degree customer experiences with brick-and-mortar companies that utilize other channels. He is a master at effectively managing cross-functional teams and building relationships with leasing, finance, CRM, and construction to deliver real estate solutions that align with corporate growth objectives. John has extensive experience in rent abatement savings, lease negotiations, design and construction functions, new project P&L development, and market optimization modeling.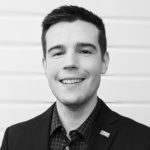 Kyle Day, EVP of New Product Development, Synergos Technologies, Inc.
About: Kyle Day is the Executive Vice President and head of new data product development at Synergos Technologies Inc. Synergos is known for its flagship demographics dataset PopStats which is the industry standard in the grocery, real estate, and retail industries due to its Accuracy, Timeliness, and Comprehensive fieldsets. Kyle has been at Synergos for over 9 year and is focused on the implementation of statistical methods in a geospatial context. He is the architect of STI:PopStats Mexico, and responsible for the development of new product offerings.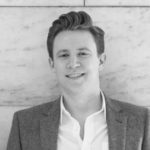 Matt Forrest, VP of Product Marketing, CARTO
About: Matt is a geospatial analyst working on complex problems such as site selection, retail planning, territory optimization, and capacity planning across a wide range of industries and verticals utilizing a wide range of tools for analysis, data science, front-end development, and visualization. He's constantly producing insightful Geospatial content for his personal website (https://forrest.nyc/), and LinkedIn. He's currently the VP of  Marketing for CARTO.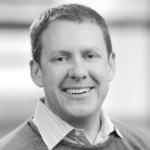 Tim Hayden,  Founder and CEO, Brain+Trust
 About: Tim Hayden is the founder and CEO of Brain+Trust, a strategic consultancy that empowers brands to grow revenue by leveraging first-party data and artificial intelligence. Before Brain+Trust, he headed marketing at Zignal Labs, a real-time media intelligence platform used by Facebook, Google, Uber, IBM, and others to identify influencers and for reputation management. Tim is also the former head of the Mobile program at Edelman Digital in North America. He has catalyzed transformational change within some of the world's leading brands, including Dell Technologies, Bacardi USA, McDonald's, Shell Oil, Hilton Worldwide, Kraft Foods, and Walmart. Author of The Mobile Commerce Revolution (Pearson, October 2014), Tim lives with his wife and son in Austin and hasn't owned a personal car since 2003.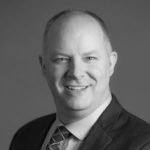 Chris Porter, Author, Chief Demographer at John Burns Real Estate Consulting
 About: Chris Porter is the Chief Demographer at John Burns Real Estate Consulting, an independent market research and consulting firm specializing in the US housing industry. Chris helps the firm's clients understand the role demographics plays in shaping the demand for housing in the short and long term. Along with CEO John Burns, Chris co-authored the book "Big Shifts Ahead: Demographic Clarity for Businesses" to make demographic trends easier to understand, quantify, and anticipate.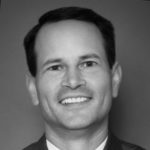 Paul Sill,  Real Estate Advisor & Educator
About: Paul Sill is an accomplished retail analytics thought leader with over 25 years of experience in the industry. He has worked for major retail companies, including Blockbuster and Sears Roebuck, where he developed a variety of sales forecasting models integrated with GIS mapping platforms. In 2001, he founded Forum Analytics, which pioneered industry-changing platforms like Strategic Integrated Mapping and Modeling System (SIMMS) and Cannibalytics. In 2015, Forum Analytics was acquired by CBRE, Inc, where he spent four years as their Global Retail Analytics Practice Leader. In 2020, he founded Correlation Consulting, where he advises clients on real estate forecasting solutions. Mr Sill holds a Master of Science in Geography from Northern Illinois University and has taught at prestigious institutions such as Northern Illinois University and Wharton School of Business.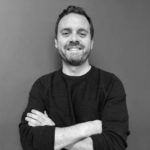 Dustin Stancil, VP of Location Intelligence, Kalibrate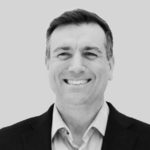 Brian Strickland, Senior Director Clients Services, Kalibrate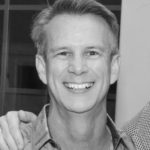 Robert Welch, Founder and President, Synergos Technologies, Inc.
About: In 2001, Robert launched STI: PopStats™, today's leading demographic population data, which forever changed the way progressive businesses measure populations within their trade areas. As the President and lead developer at STI, Robert continues to develop breakthrough data products, such as the STI: LandScape™ and STI: BlockPoint™ products. Robert has a BBA in marketing research from the University of Texas at El Paso and an MBA in finance from the University of Texas at Austin.
Subscribe to our email list and follow us on social media to stay up to date as we announce more speakers and other conference news!
Tuesday April 11th
6:00pm – 8:00pm – 
Pick Up Conference Materials – Hotel Lobby
Wednesday April 12th
7:00am – 8:30am – Breakfast – Pick Up Conference Materials
8:30am – 9:00am – Welcome and Keynote

Robert Welch, President, Synergos Technologies, Inc.
9:00am – 10:30am – Demographics for Macro Trends
Kyle Day, EVP Synergos Technologies, Inc.
10:30am – 11:30am – The Now and the Future of Data: How to Succeed
Tim Hayden, Founder and CEO of Brain and Trust
Description: Blockchain reality and digital currency are two emerging factors that will forever alter how business captures the data needed to capitalize on AI-driven insights. From 2021 to 2025, your brand is being challenged by growing privacy regulations, Apple putting major restrictions on mobile device IDs, and Google bringing "death to the cookie." All of this comes down to balancing how you manage first- and third-party data, tools, and analytics efforts. Let's discuss how to leverage data, machine learning, and what matters most to ensure you are future-ready.
11:30am – 1:00pm – Lunch and Networking

1:00pm – 2:00pm – Fruit Salad or Chocolate Cake?  Examples and Best Practices in How to Use, Deploy, and Interpret Big Data
Paul Sill, Real Estate Advisor, Educator
2:00pm – 3:00pm – Threat or Opportunity? Evaluating and Forecasting the Impact of AI on the Workforce
Pablo Gonzalez, VP of Sales and Marketing, Synergos Technologies, Inc.

3:00pm – 3:30pm – Break

3:30pm – 4:30pm – STI: Product Family in Action 

Robert Welch, President, Synergos Technologies, Inc.

4:30pm – 5:00pm –
Day 1 Closing Remarks

7:30pm – 10:00pm –
"Thank You Celebration" Dinner
Thursday April 13th
7:00am – 8:30am – Breakfast 
8:30am –  10:00am – Forecasting Business Performance   
John Cirillo, Director of Real Estate, Rent-A-Center 
10:00am – 10:30am – Break
10:30am – 11:30am – Big Shifts Revisited  
Chris Porter, Author, Chief Demographer at John Burns Real Estate Consulting
Description:
The Four Big Influencers of demographic shifts—government policies, economic conditions, technology advances, and social shifts—have all been disrupted in huge ways during the last several years, changing the dynamics of the demographic landscape in the US. In a follow-up to his 2019 presentation at the PopStats conference, Chris Porter will share how the pandemic has impacted demographic trends and how and where people live and work, including a unique look at the generational cohorts.
11:30am – 1:00pm – Lunch and Networking
1:00pm – 2:00pm – Declining Birth Rates in the United States: An overview of what is happening and the potential impact on the retail industry.
Brian Strickland, Senior Director Clients Services, Intalytics
Dustin Stancil, Director of Business Development, TAS
Description: While population growth has been a near constant throughout recent history, in recent years, the U.S. and other developed countries are seeing that once certainty thrown into doubt.  In this session, we will examine the drop in birth rates in the United States and discuss the potential impact on the retail industry and how it should inform our location decisions.
2:00pm – 3:00pm – Why Modern GIS Matters for Rising Markets
Matt Forrest, VP of Product Marketing, CARTO
Description: There is no question that there are an abundance of datasets for spatial analytics in many traditionally developed countries, but rising markets have not had the same intense focus on data and geospatial infrastructure. This talk will focus on two parts: first how innovations in data collection can provide granular insight for rising markets and why a modern GIS infrastructure is needed to support these use cases. We will wrap up by discussing how the first law of geography applies to working closely with local stakeholders and expanding our global GIS community.
2:30pm – 3:30pm – Break

3:30pm – 5:00pm – Day 2 Closing Remarks
5:00pm – "Out in the town"
Friday April 14th
7:00am – 8:30am – Breakfast 
8:30am –
 11:30am –
Synergos Methodologies in Focus
"If I can only attend one conference a year, it will be the STI: PopStats Research Conference."
Many past attendees of the annual Research Conference have made some version of this statement – citing peer networking, in-depth product methodology discussions, best-practice case histories, forward-thinking theoretical discussions, and more as their justification. While we appreciate their positive feedback, this year's attendees might need more specific facts to help justify the cost of attending this event – especially in today's more frugal economic climate. Your company may want to know specifically what will be gained from the investment.
We've compiled the following list of benefits and values that you will bring back to your organization as payback for the investment of attending the STI: PopStats Research Conference.
ROI justification – You will gain practical research knowledge that will improve decision-making, and save time and money. The Conference's two-and-a-half days are packed with over one dozen sessions designed to provide knowledge, tactics, and techniques that you can take back to the office and immediately use to improve research processes and enhance results. There is no other research event that offers so much practical, innovative, and business-focused information in so concentrated of a timeframe. If you learn even one tip for improving your research techniques and boosting productivity, it could result in significant savings of time and money – as well as improvements in market research and decision-making.
Industry insight justification – Few people can put a price on the value of interacting with industry peers. The PopStats Research Conference is designed to facilitate and enhance peer-to-peer discussions in several ways, including two morning breakfasts, two daily snack breaks, two group lunches, and the conference networking reception and customer appreciation dinner on the first night. These regular breaks in the sessions provide the perfect casual forum for engaging in meaningful one-on-one conversations where you can glean new ideas, make valuable connections, and stay current on your industry.
Educational justification – The PopStats Conference's sessions are focused purely on research education and professional development – not on selling – unlike other conferences, which often feel like ongoing infomercials. The event's educational tracks feature best-in-class speakers and share valuable knowledge about innovative technologies and processes in five topic areas:

Research – Practical research case studies.
Theoretical – Forward-thinking research theory.
Methodology – In-depth discussions of how STI data products work.
Technique – How-to discussions, from mathematical to practical.
Management – Insights to boost productivity.

Education value justification – The PopStats Research Conference is priced significantly lower than the majority of industry conferences. Our goal is not to make a profit on the event, but to ensure that our clients and partners are able to attend today's leading event dedicated 100 percent to advancing market research. An equivalent amount of research education would be worth thousands of dollars elsewhere. All meals except for dinner on the second night are included in the Conference fee (the conference has become as well known for its exceptional food as it is for its exceptional industry knowledge sharing).
We are proud to report that many past attendees consider the PopStats Research Conference a major, must-attend, annual industry event. We hope this year will be no exception. And we hope that our brief overview of the conference's benefits and values will help you justify the investment to your company. Please let us know if we can provide you with any other information.
**Disclaimer – We will no longer be providing a buy 3 get 1 free registration option due to attendee limits we are putting on this year's conference.